If you're heading out and looking for some of the best bars in salisbury head to Caboose Salisbury for their cocktail club which runs from Thursday to Saturday 10am until 10pm. Make sure you book as these are always fully booked! Caboose opened its cocktail parlour to the public in October and has enjoyed a successful first few months, earning rave reviews.
Why not make your reservation at Caboose Salisbury this week
It also boasts a number of recently refurbished modern room with state of the art facilities. This ranges all the way from the grade of paint on the walls, to the bespoke Hypnos beds and sumptuous carpets and in the en suite bathrooms, Hansgrohe rainfall showers, comfort height toilets and wall mounted vanity unit sink. Be sure to check in and check out the rooms soon!
Caboose Parlour is a 1920s inspired bar, just 2 minutes-walk from Salisbury train station. The Parlour is home to a deluge of fine spirits, beer, wine, champagne, hot drinks, tonics, sodas and botanicals. Whether you're looking for an afternoon java (coffee), a tea-time tipple or some evening giggle juice (liquor) the Parlour has the perfect liquid to quench your thirst! Caboose Salisbury was born after two wise heads who were raised and reside in Salisbury saw an opportunity to bring an old building steeped in history back to life.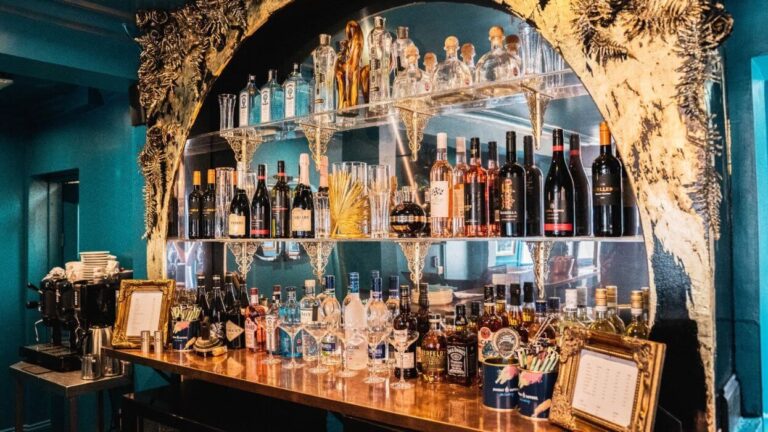 With an inherent passion for the city, and developing new and exciting concepts for people to spend their leisure time in, it was without question that Caboose would be brought to life. Immersive experience bars and restaurants is their background, but after identifying a shortage of higher end B&B's in Salisbury city centre Caboose Residence carved its own path to being the boutique, high quality, comfortable establishment it is today. he owners painstakingly researched and sourced the very best of everything within the rooms including British handmade beds, luxurious mattresses, plush carpets, high end bathrooms and contemporary finishes in order to give guests the most comfortable and relaxing stay possible. The location is second to none for explorers venturing into the city for business and pleasure alike.